These Dump and Go Crockpot dinner recipes require minimal effort! Just throw everything inside the slow cooker and walk away! Simplify your life with these quick and easy crockpot dump meals that are perfect for busy weekdays, lazy weekends, and everything in between!
(This post may contain affiliate links. That means if you purchase an item through these links, I may earn a commission at no additional cost to you. Please read the full disclosure policy for more info.)
If you are a person with a busy schedule, the last thing you want to do after a long day is to spend hours in the kitchen. Thinking about what to cook for dinner or coming up with new meal-planning ideas on what to make to feed your family can sometimes be challenging!
That's where dump and go crockpot recipes can be a huge help for those busy weeknights or anytime.
It doesn't matter if you are cooking just for yourself, for two, or for your whole family; these dump and go slow cooker recipes are a game-changer for busy individuals and families looking for budget-friendly dinner options.
In this article, I gathered the best dump and go slow cooker recipes! These easy dinner ideas require minimal preparation, and you can create delicious meals to feed your whole family and save you precious time!
The Best Dump and Go Slow Cooker Recipes for Busy Days!
I want to start with my favorite dump and go family slow cooker recipes. These are easy crockpot recipes that require minimal effort without breaking the bank!
1. Hearty Slow Cooker Beef Stew
Ingredients:
2 pounds of beef stew meat
4 carrots, chopped
3 potatoes, diced
1 onion, sliced
2 cloves of garlic, minced
1 can of diced tomatoes
4 cups of beef broth
1 teaspoon of thyme
Salt and pepper to taste
Instructions:
Place all ingredients in the slow cooker.
Cook on low for 8 hours.
Serve with bread or over cooked rice, and enjoy!
2. Easy Slow Cooker Chili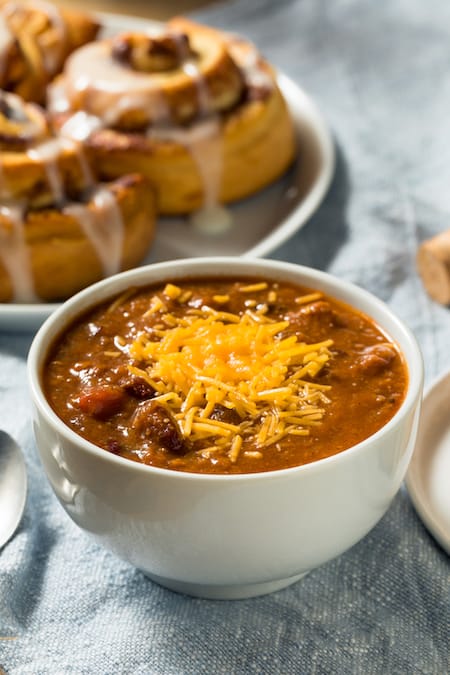 This Slow Cooker Chili recipe is a tasty comfort food perfect for those busy days. You will have around 6-8 servings from this recipe, but if you would like, you can add more of some ingredients, such as the meat and beans, and double the recipe!
Ingredients
1 pound of uncooked ground beef or ground turkey
1 envelope of dry chili seasoning
16 oz. can chili beans in chili sauce
2 28 oz cans of crushed or diced tomatoes (recommended; seasoned with garlic and onion)
Instructions:
Crumble the ground beef or turkey into the Slow Cooker.
Add the rest of the ingredients and stir gently to combine.
Cover the slow cooker and cook for 6-8 hours on high or 4-6 hours on low. Stir halfway through cooking time if possible.
Serve chili over warm, cooked white rice.
3. Slow Cooker Teriyaki Pork Chops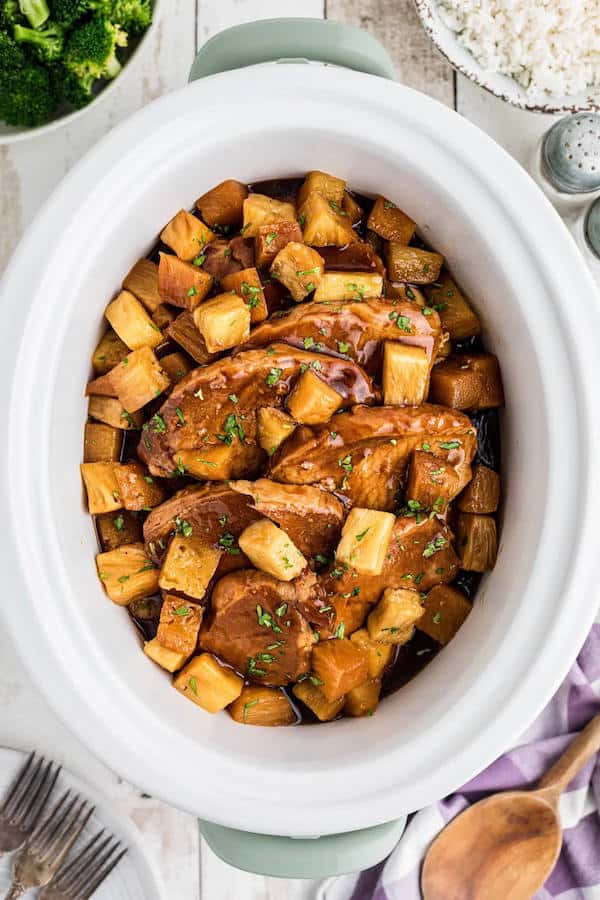 This slow cooker teriyaki pork chops recipe only calls for 3 ingredients – pork chops, teriyaki sauce, and pineapple chunks. The taste will lead you to believe there is much more to this meal, but there's not! make this recipe when you're looking for a low prep time, quick cooking, and delicious main course.
4. Sweet Potatoes and Spicy Chorizo Stew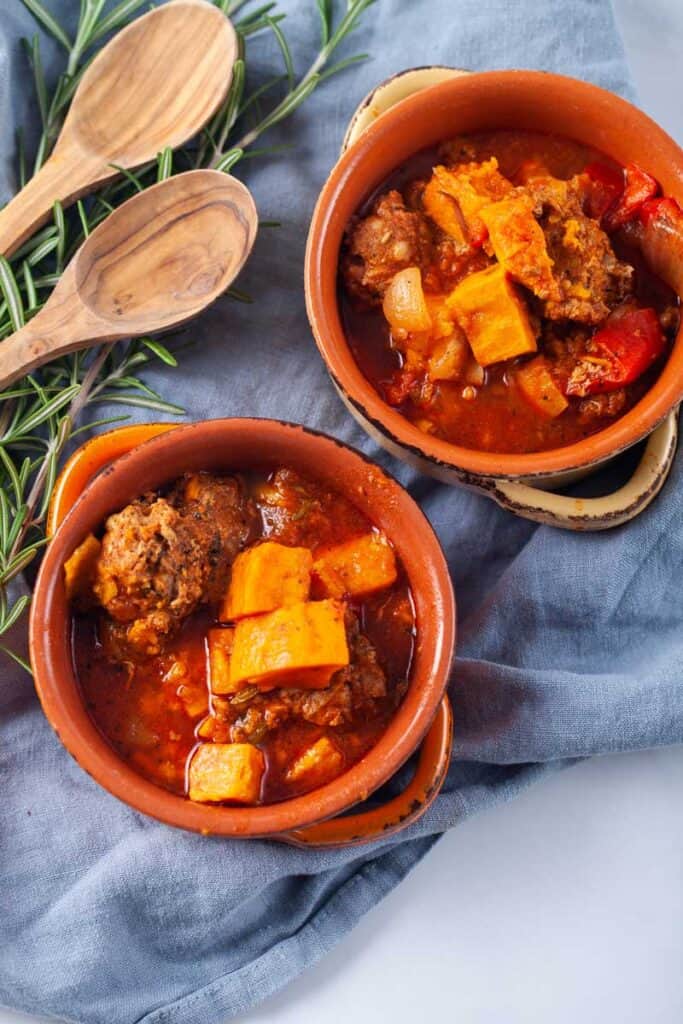 An easy-to-make chorizo stew that is incredibly flavorful with the perfect blend of vegetables and seasoning. It's an easy "set it and forget it" slow cooker or instant pot recipe that you will love!
5. Potato Soup With Frozen Hash Browns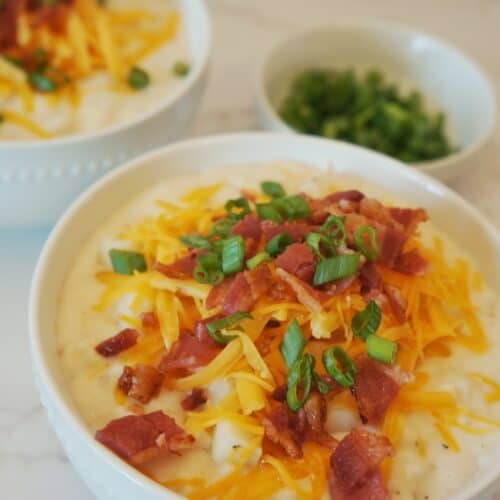 With this easy crockpot potato soup with frozen hash browns, you don't need to peel or chop potatoes! This classic comfort food is transformed into an easy dump and go dinner! Creamy and cheesy potato soul will become a family favorite!
6. Crockpot Chicken and Rice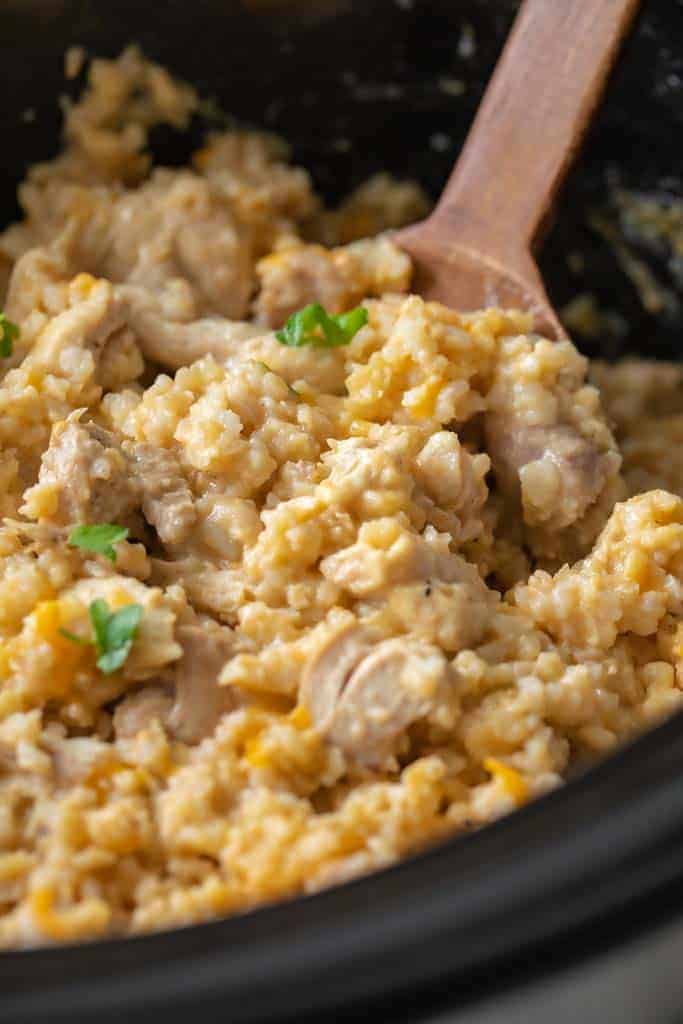 This Crockpot chicken and rice is a kid favorite! Made with chicken thighs, brown rice, cream of chicken soup, and spices it's a flavor-packed casserole that is quick and easy.
7. Slow Cooker Crack Chicken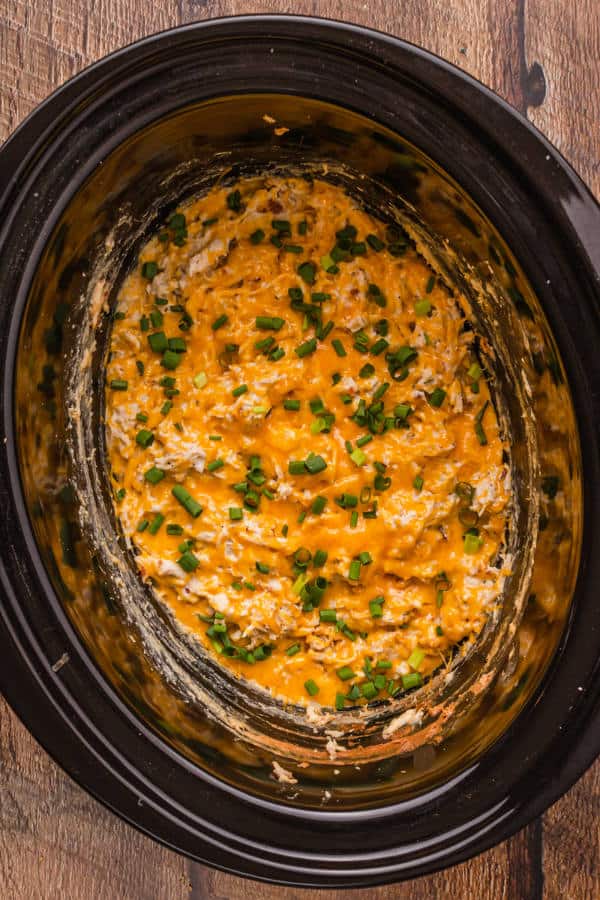 Indulge in creamy, cheesy Slow Cooker Crack Chicken! A flavorful blend of shredded chicken, cream cheese, Ranch seasoning, and BACON! Effortlessly create a simple, addictive, and flavor-packed meal for any occasion!
8. Slow Cooker BBQ Chicken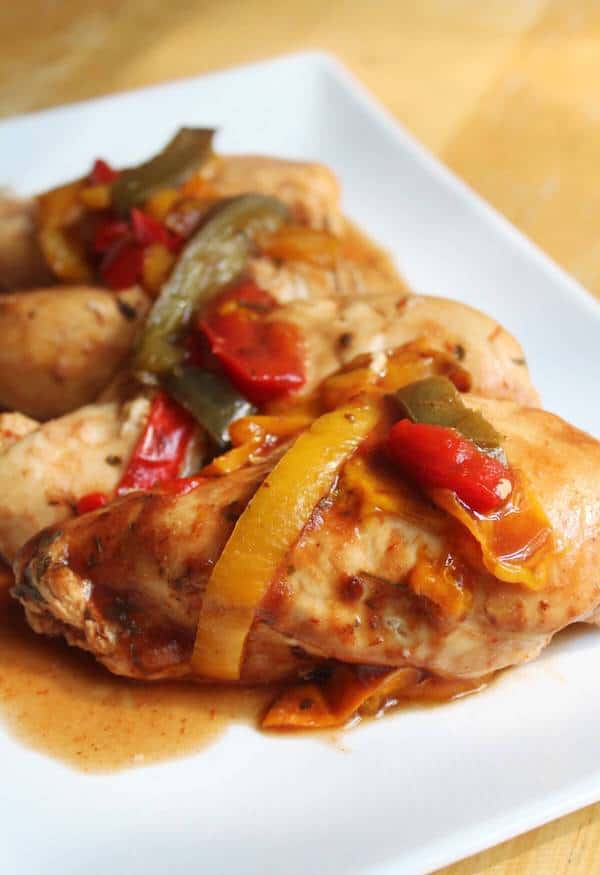 This easy Slow Cooker BBQ Chicken recipe is just 2 ingredients! Grab your favorite bottle of bbq sauce and chicken breasts for a crowd-pleasing dump-and-go dinner. Customize this sweet and smokey Crockpot chicken with seasonings and veggies or shred it for pulled bbq chicken sandwiches!
9. Easy Slow Cooker Meatball Soup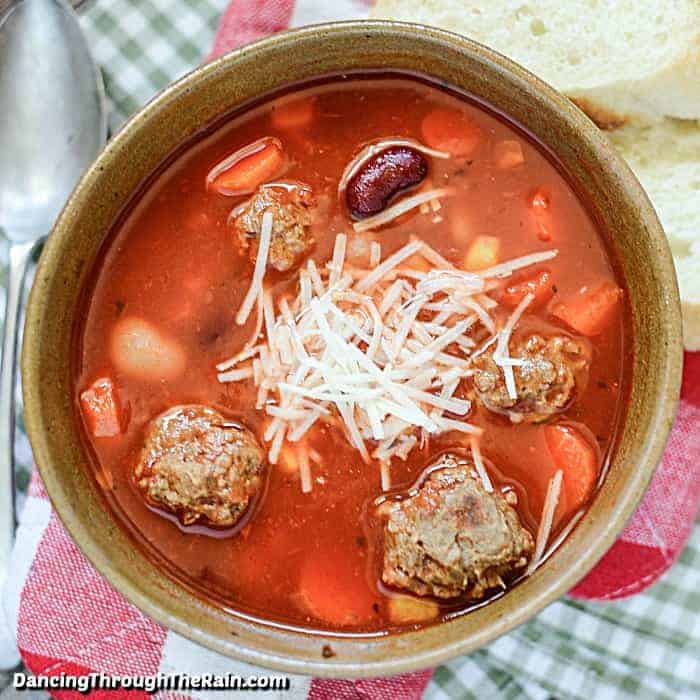 This flavorful Slow Cooker Meatball Soup is both healthy and easy to make! With frozen meatballs, beans, and veggies, your family will love this dish on a cold night.
10. Three Ingredient Crockpot Pork Chops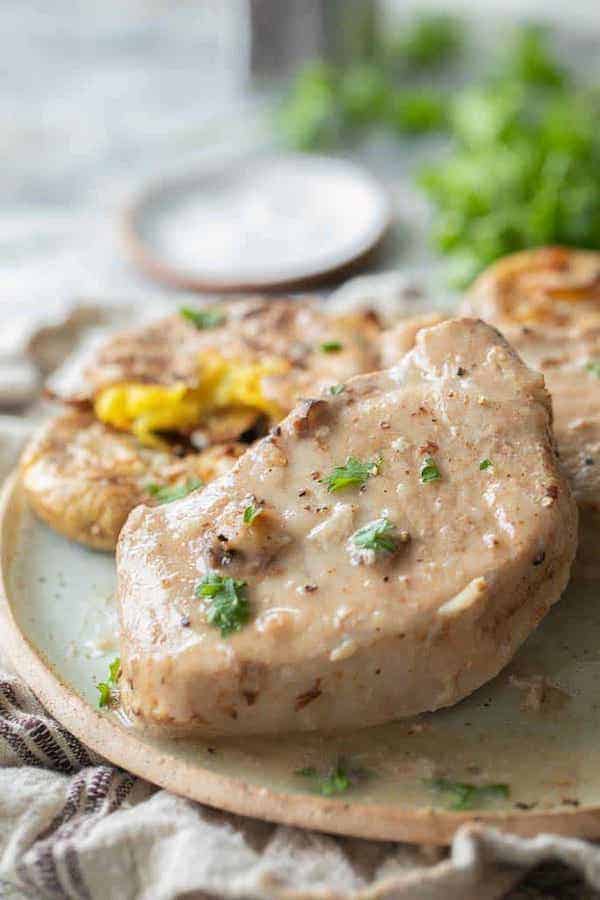 The three ingredient crockpot pork chops are simple and flavor-packed! Made with cream of mushroom soup and soda this pork tenderizes as it bakes. A kid favorite!
11. Tender Slow Cooker Rump Roast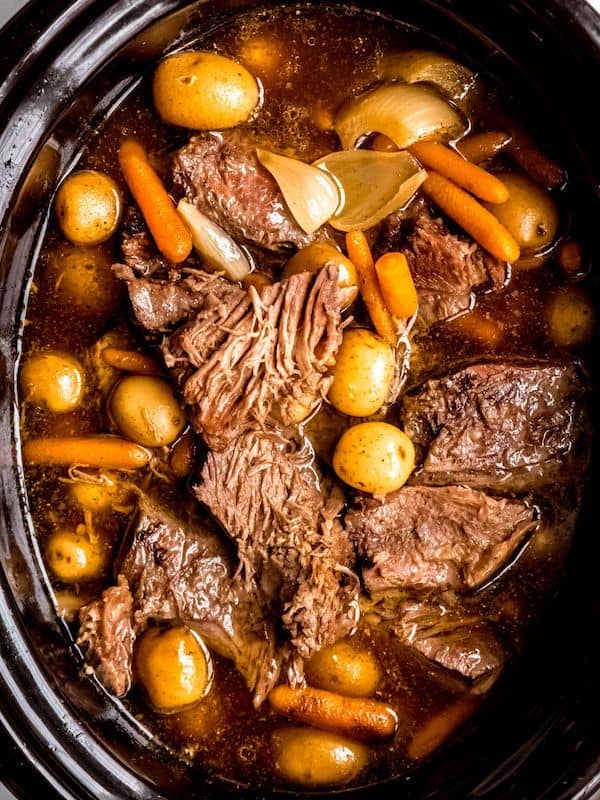 This Slow Cooker Rump Roast recipe comes out with tender, juicy meat, and savory root vegetables. All you have to do is throw the ingredients in the slow cooker and let it work its magic. Perfect comfort meal for any day!
12. Crock Pot Smothered Chicken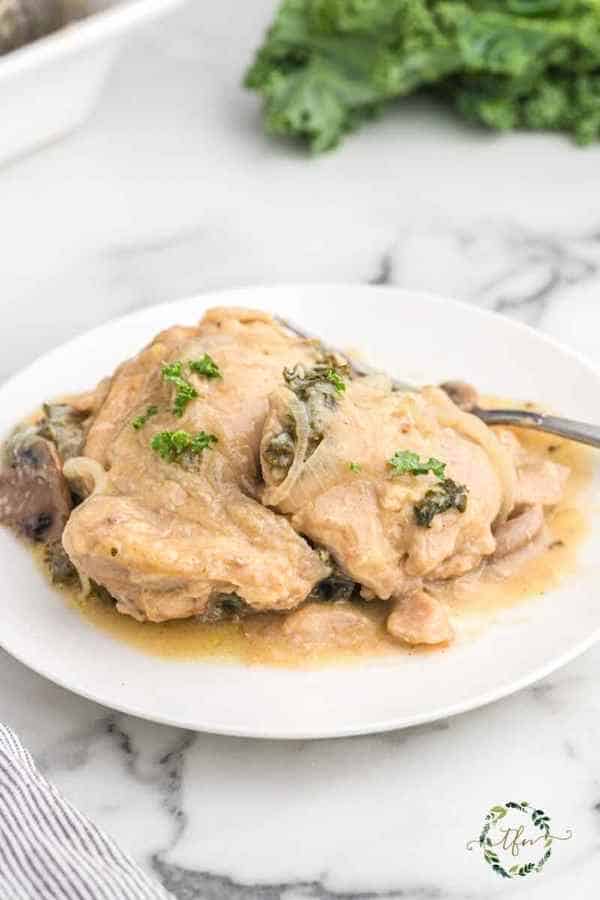 There is nothing better than this easy Crock Pot Smothered Chicken dinner that's hearty, healthy, and family-friendly. This slow cooker dump-and-go recipe combines just a few wholesome ingredients in one pot for a super simple and amazingly delicious meal that everyone will love!
13. Slow Cooker Ham and Potato Soup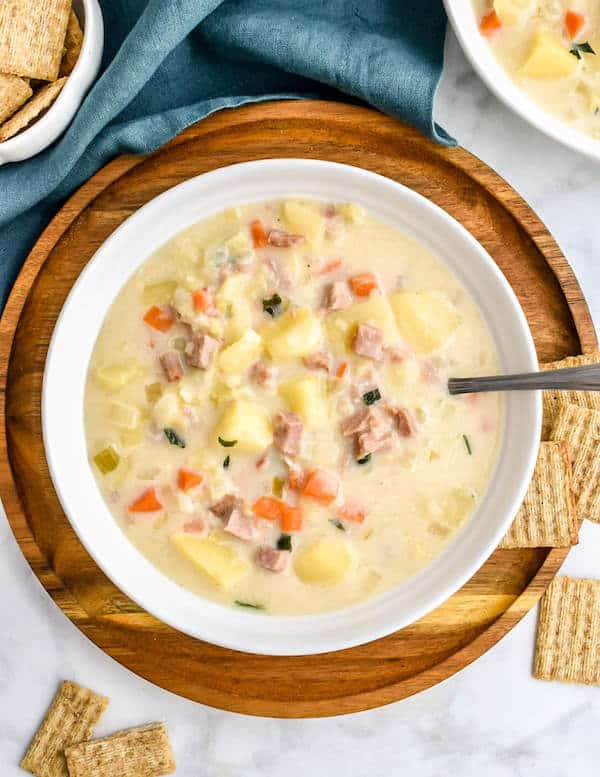 Make the best Slow Cooker Ham and Potato Soup without breaking a sweat! This super easy recipe requires minimal hands on time to produce a flavorful, delicious soup the whole family will love.
14. Fiesta Crack Chicken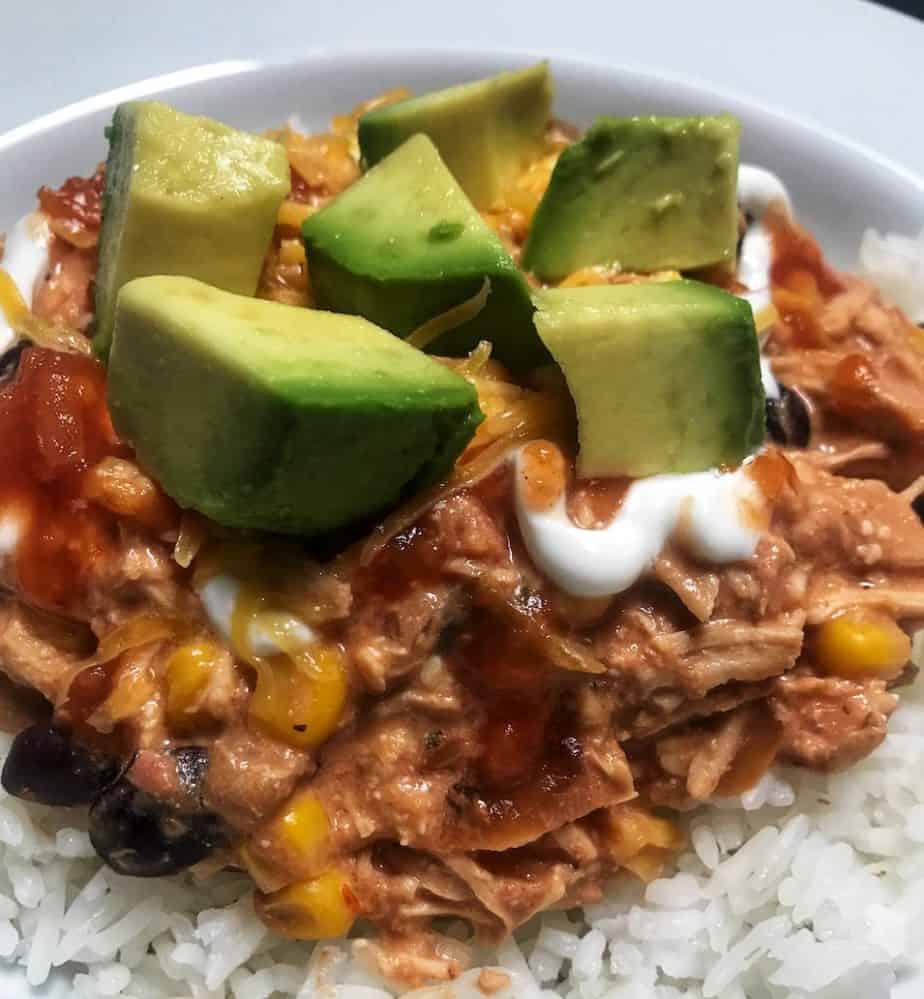 Taco Tuesday just got easier with this simple and scrumptious fiesta chicken! Toss everything into the crockpot and dinner is done with this one pot recipe!
15. Slow Cooker Chicken Burrito Bowl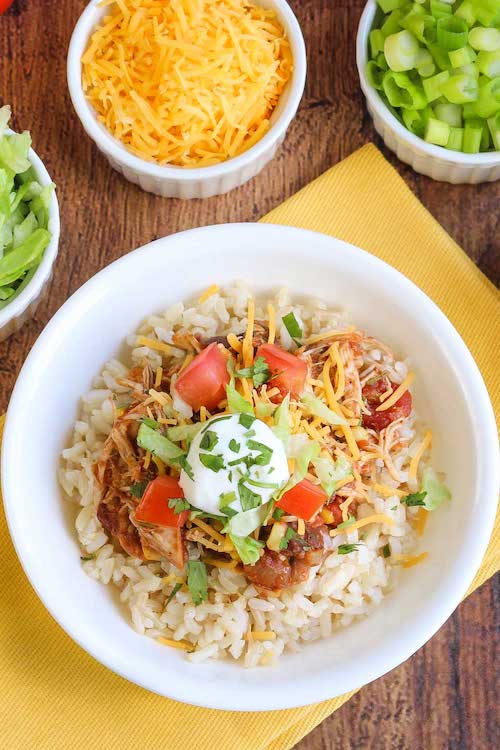 This Slow Cooker Chicken Burrito Bowl recipe is such an easy way to enjoy a Mexican feast on even the busiest nights! So simple to throw together (hurray, slow cooker!) and a true family favorite!
16. Slow Cooker Lentil Soup with Sausage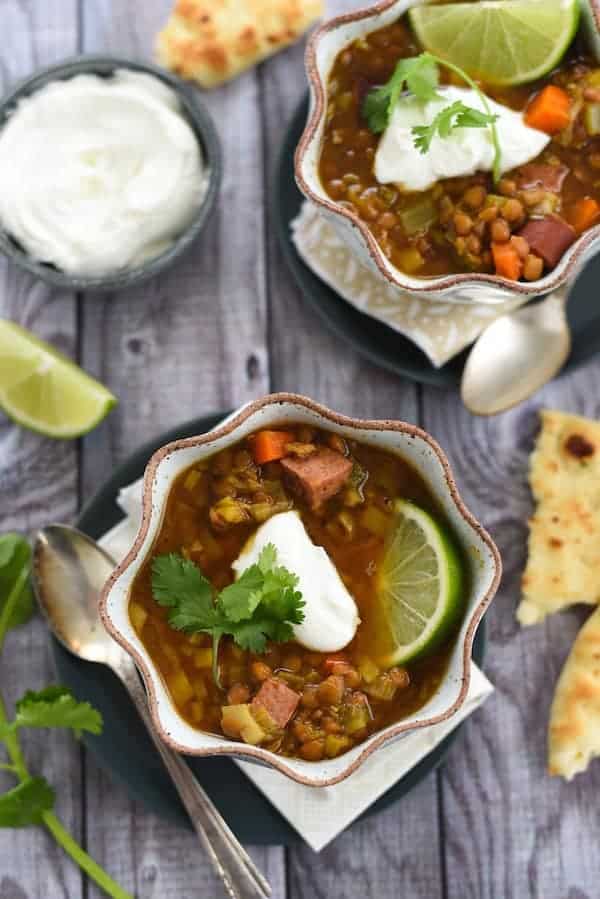 This Slow Cooker Lentil Soup with Sausage is so easy and so good! No pre-cooking required – put everything directly into your crockpot, return 8 hours later and ladle it into bowls. A flavorful, healthy meal that couldn't be simpler!
17. Pumpkin and Sweet Potato Soup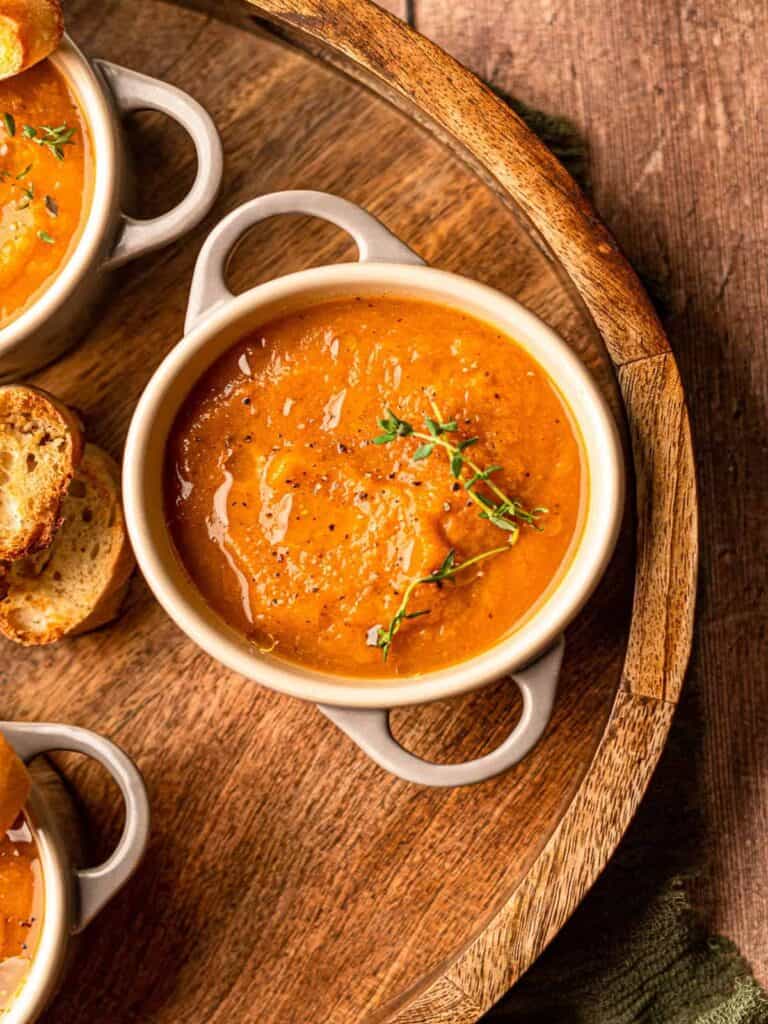 This Pumpkin and Sweet Potato Soup is made with pumpkin puree, sweet potatoes, onion and the best sweet and savory blend of fall spices. Prepped in just 15 minutes and cooked in the slow cooker, this recipe is perfect for busy weeknights.
18. Crock Pot Butter Chicken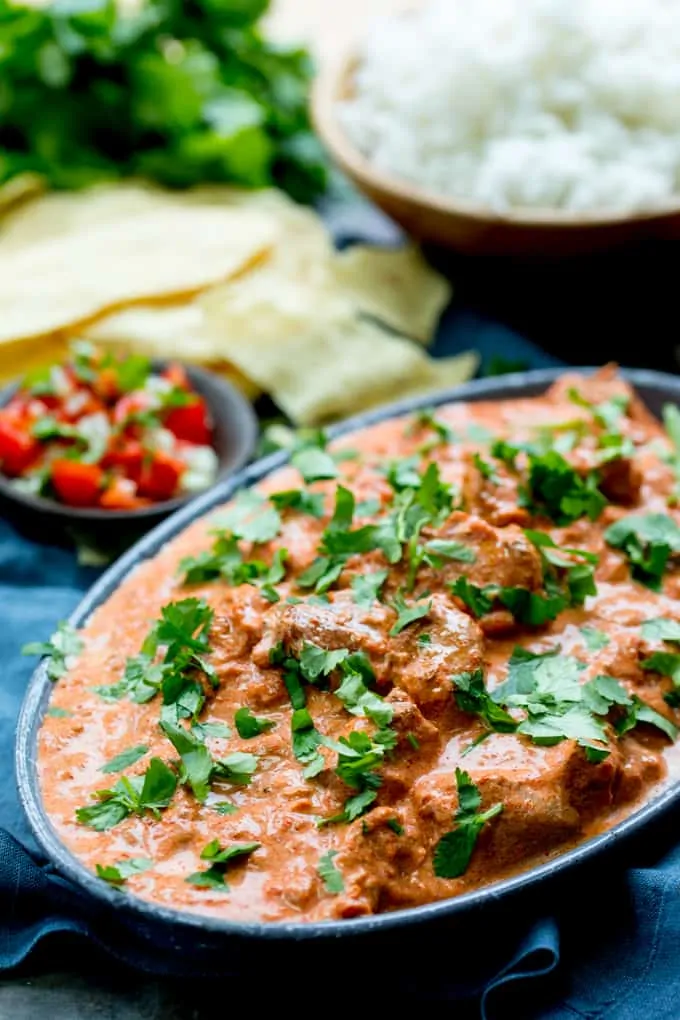 This Butter Chicken is creamy and spicy – but not too spicy for the kids to enjoy too. Perfect with a bowl of fluffy rice. An easy recipe that's perfect for the slow-cooker
19. Southwestern Corn Chowder with Chicken and Green Chiles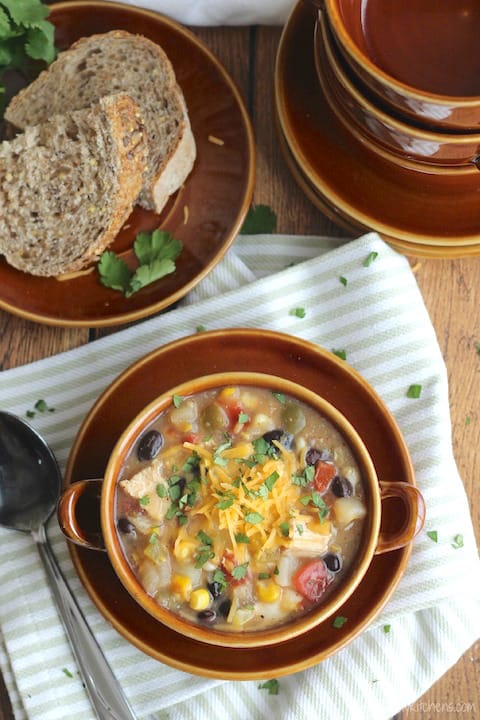 This Southwestern Corn Chowder is satisfyingly delicious without being too spicy – loaded with sunshiny sweet corn flavor, plus southwestern flair from salsa, black beans and green chiles. So easy – just mix everything together right in your crock pot!
20. Crock Pot Chicken Taco Soup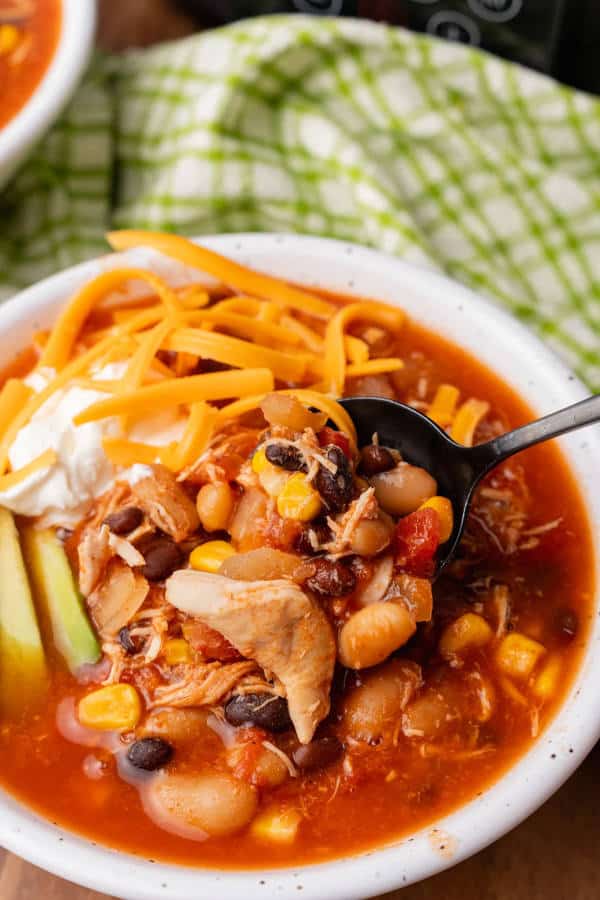 This Slow Cooker Chicken Taco Soup is the ultimate combination of flavor and convenience! It's loaded with all your favorite taco flavors in a rich, comforting soup. It's a versatile recipe that can be enjoyed year-round, whether you're hosting a casual dinner party or craving a cozy meal.
21. Slow Cooker Barbacoa Beef
Tender, juicy, spicy, shredded, slow-cooked barbacoa beef served on warm, soft tacos with lots of fresh toppings. This is a fantastic sharing dinner – especially if you're cooking for a crowd.
22. Slow Cooker Creamy Tuscan Chicken Soup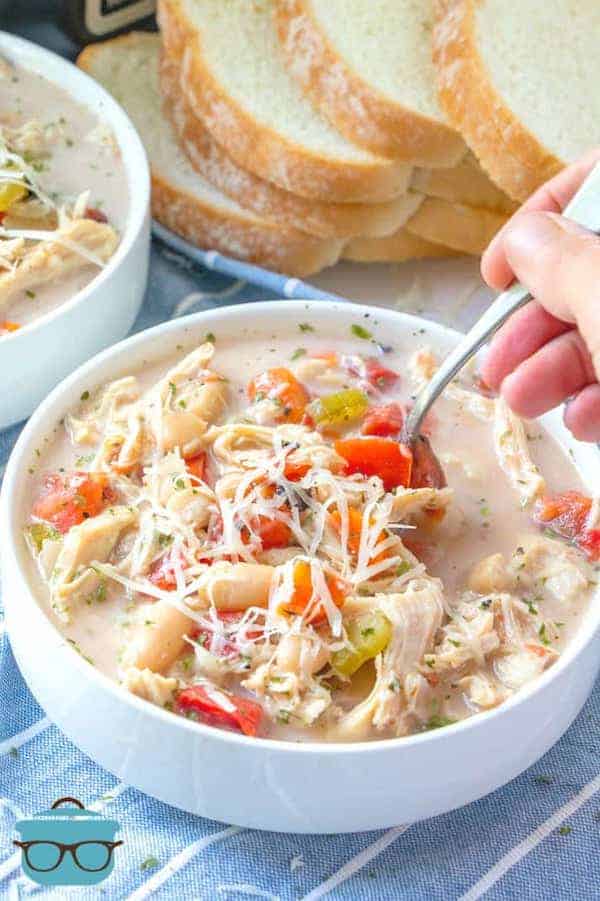 This Crock Pot Creamy Tuscan Chicken Soup is a super easy and flavorful Italian-inspired soup. This soup is an entire meal. Dump and go!
23. Slow Cooker Chicken Tikka Masala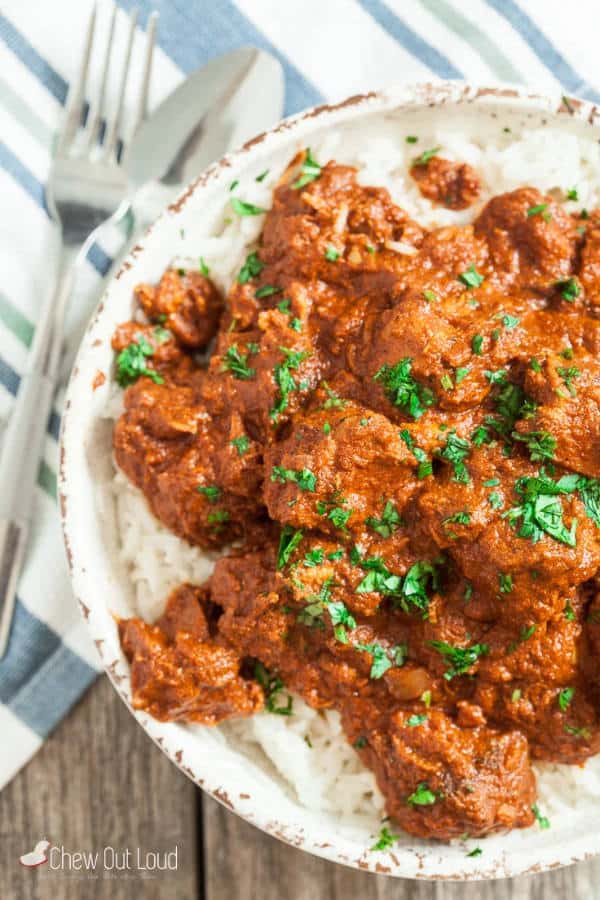 This Slow-Cooker Chicken Tikka Masala is perfect for busy weekdays when you want an easy, delicious, Indian-inspired meal. Toss it all into your Crock Pot and enjoy.
24. Slow Cooker Leek Potato Soup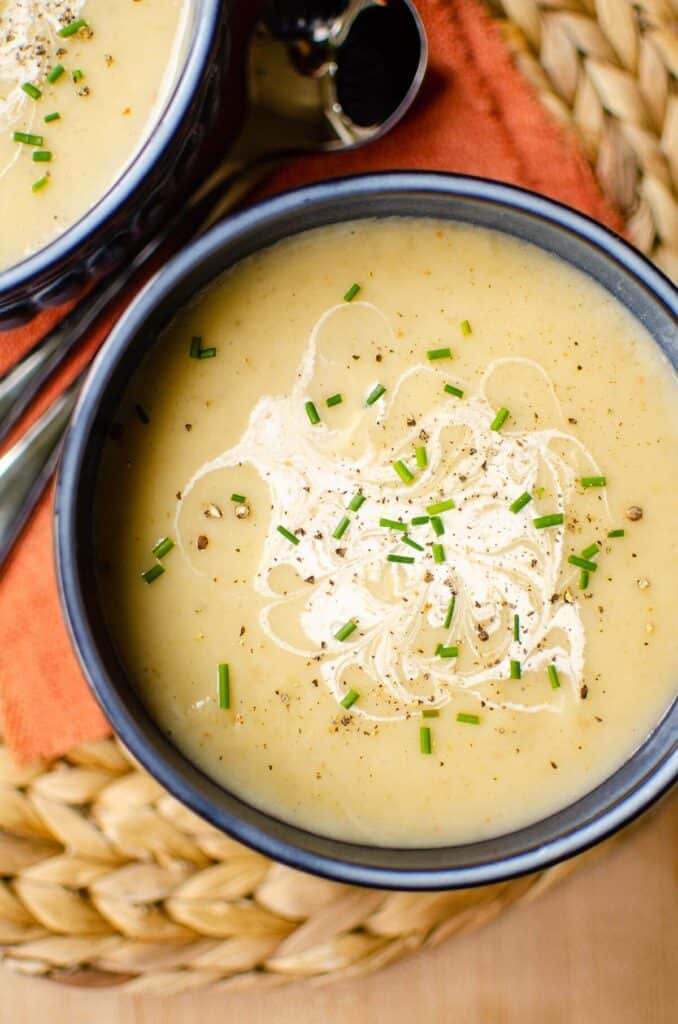 This slow cooker leek and potato soup recipe couldn't be easier! Made with leeks, Yukon gold potatoes and heavy cream. Simply toss your ingredients into the slow cooker in the morning, and when you're home, puree them for a delicious and creamy soup.
25. Slow Cooker Pulled Beef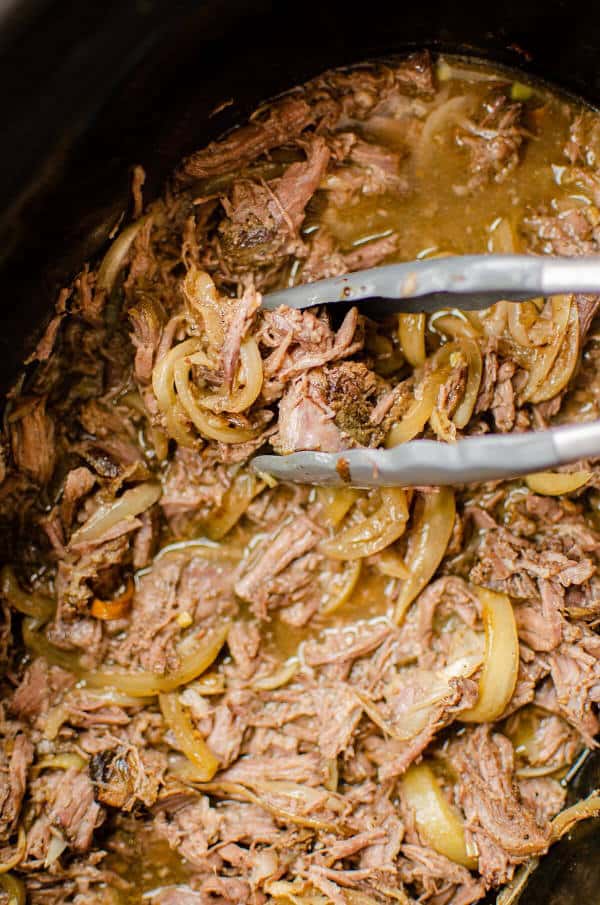 This recipe for Slow Cooker Shredded Beef is not only simple to make, but it's also incredibly versatile. Just put the beef in your crockpot in the morning and by the time you come home, you'll be greeted with the mouth-watering aroma of a perfectly cooked meal.
26. Crockpot Chicken Alfredo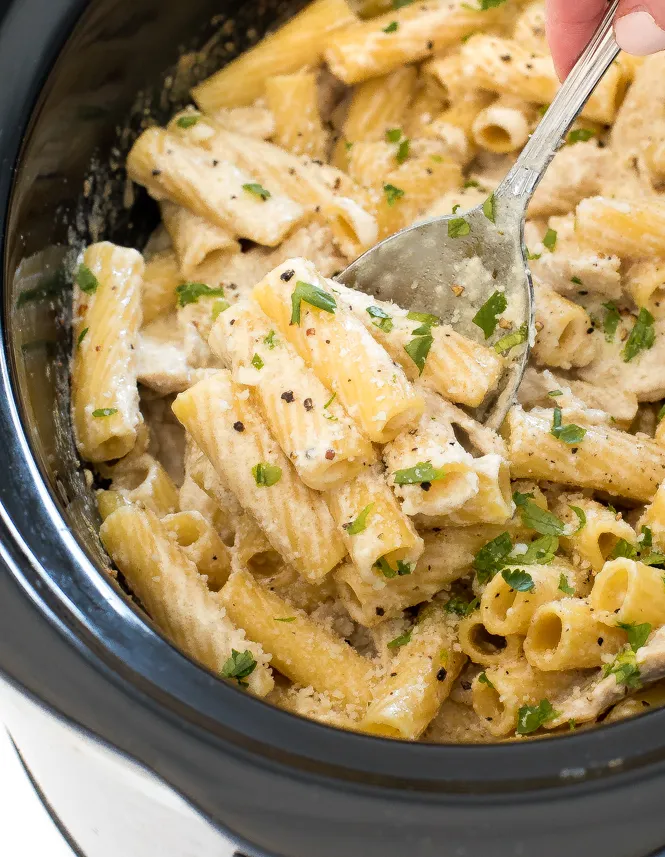 This Crockpot Chicken Alfredo recipe comes together in one pot and is perfect for busy days when you need a filling, tasty dinner, but don't have time to tend to it over a hot stove. You only need a handful of ingredients and your handy dandy slow cooker to make this at home!
27. Crockpot Teriyaki Chicken
This Crock Pot Teriyaki Chicken is a dump and go slow cooker recipe that is simple to make! This chicken has the most amazing sauce and comes out so tender every time!
28. Slow Cooker Zuppa Toscana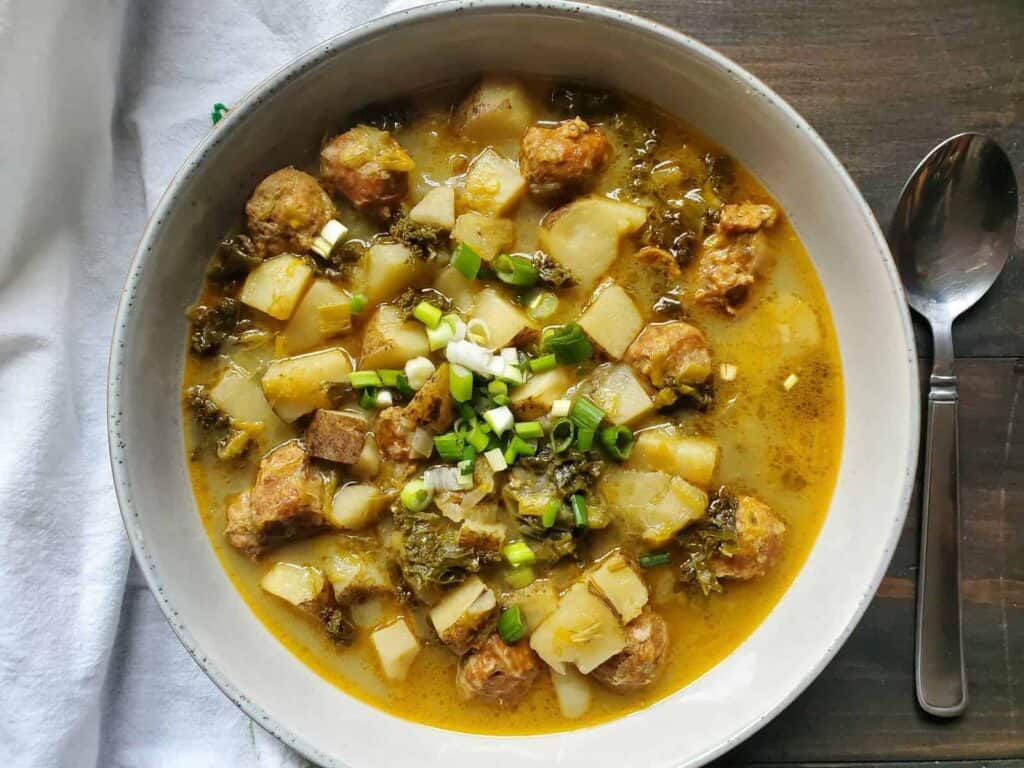 This Crockpot Zuppa Toscana is a hearty Italian soup made with sausage, potatoes, kale, and a creamy broth, slow-cooked to perfection, delivering a comforting and flavorful meal in one bowl. Its rich flavors and ease of preparation make it a beloved comfort food choice for many.
29. Slow Cooker Meatball Stroganoff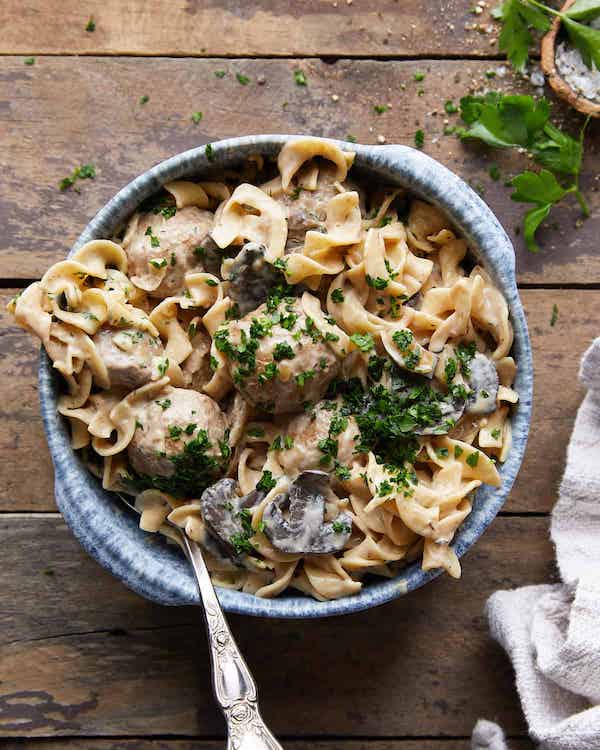 This Slow Cooker Meatball Stroganoff is creamy, full of flavor, and filling. It's made with Worcestershire, soy sauce, seasoning, and beef broth. Once cooked, you can serve this delicious saucy dish over egg noodles.
30. Crockpot Cube Steak (5 Ingredients)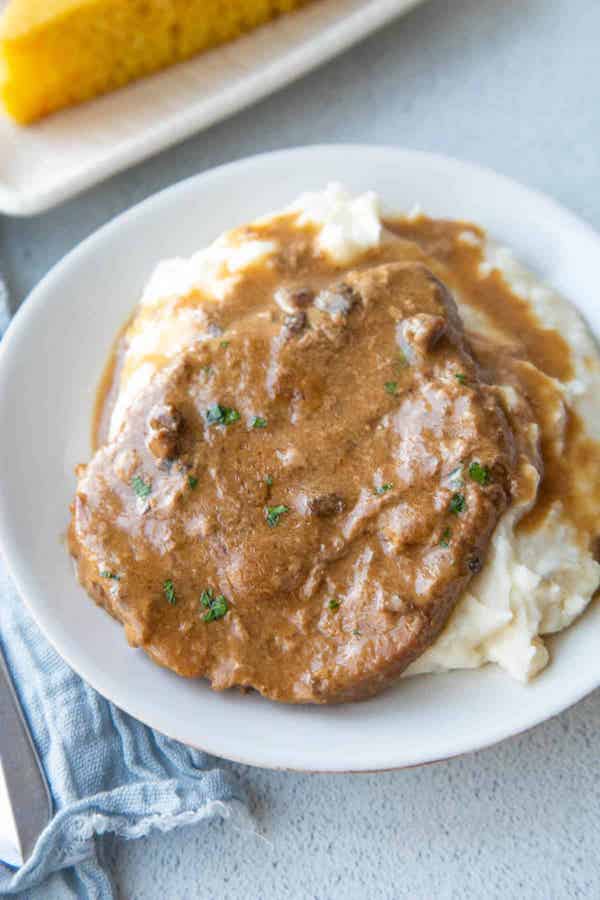 This 5-Ingredient Crockpot Cube Steak with Gravy is a delicious and easy way to make a classic comfort food. With just a few simple ingredients, you can have a tender and flavorful meal that the whole family will love.
I hope these 30 easy Dump and Go Slow Cooker recipes give you some inspiration so you can finally say goodbye to kitchen stress and hello to effortless cooking! These dump and go crockpot recipes are the perfect lifesaver for anyone seeking convenient, budget-friendly, and delicious meal options!
More Crockpot Recipes and Budget Meal Ideas:
Did you try one of these Dump and Go Slow Cooker Recipes? Let me know how it went in the comments below!